BAZIS-Woodworker
3D modeling.
Two operation groups are used in modeling:
universal operations of 3D geometry: revolved and extruded bosses creation, bodies addition and intersection, objects copying, etc.
specific operations with furniture models: panel mounting with set gaps, grooves creation on panel face or edge, etc.
Photorealistic representation.
Modern means of image processing allow to get product photorealistic image for its external view and interior harmony evaluation and its presentation to the client.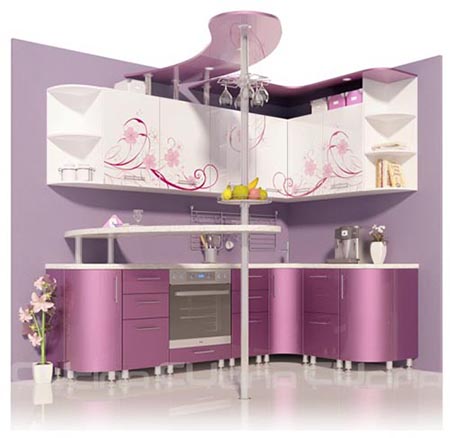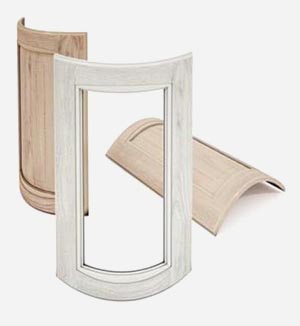 Radius front panels modeling.
Radius panels make furniture ensemble elegant and original. Furniture products remain functional and blend well with any interior. Radius panels modeling involves special object use – a bent model.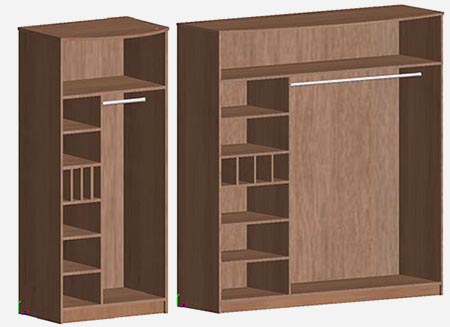 Elastic panels construction.
Construction elasticity allows to change model part sizes via specified algorithms of deformation. This helps create new models fast and easy and take client individual preferences into account.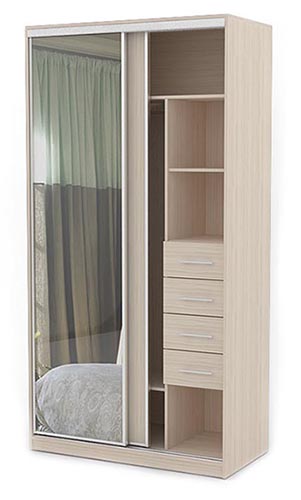 Door design wizard.
Door is the most complicated furniture element. Functional capabilities of door design modeling determine the whole system effectiveness.
Door design wizard allows to create a library of diverse door models, door opening and glazing mechanisms. This enables to construct the door in furniture design process fast and easy using ready elements.
Drawer design wizard.
Drawer design wizard – is a special program module that allows to create a library of any sliding system setting its peculiarities in vivid and simple way.
In further modeling it will be enough to choose drawer construction, number and mounting section. Panel sizes, fasteners placement, sliders holes and other necessary parameters will be calculated automatically.
Fasteners mounting and editing.
Fasteners wizard automatically defines panel joints and installs fasteners according to fasteners layout map. It allows to save operating time, minimize error occurring and take all technological requirements into account.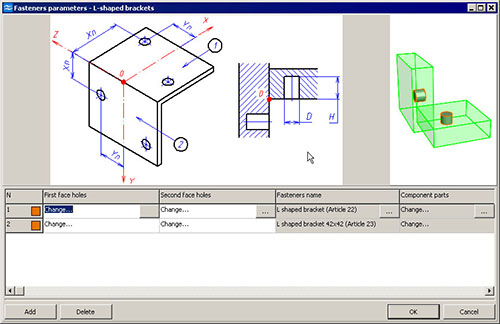 Edge coating.
Edge coating operation is used in furniture design almost for each model. Thus its realization is very efficiently developed. You should only specify a panel edge and coating material.
Documentation is executed via smart dimensioning algorithm that creates compact and elegant assembly and work drafts view.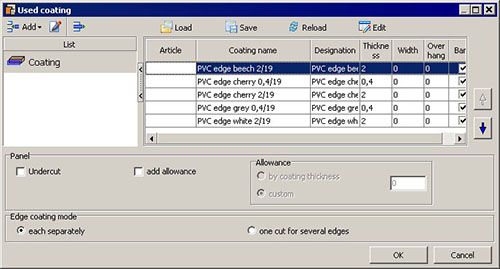 Production documents automatic generation.
Furniture 3D model allows to generate product assembly drawing, part working drawings, specifications, operation tables and assembling diagrams with positions dimensioning. All the documents are generated according to DBMS or enterprise standards.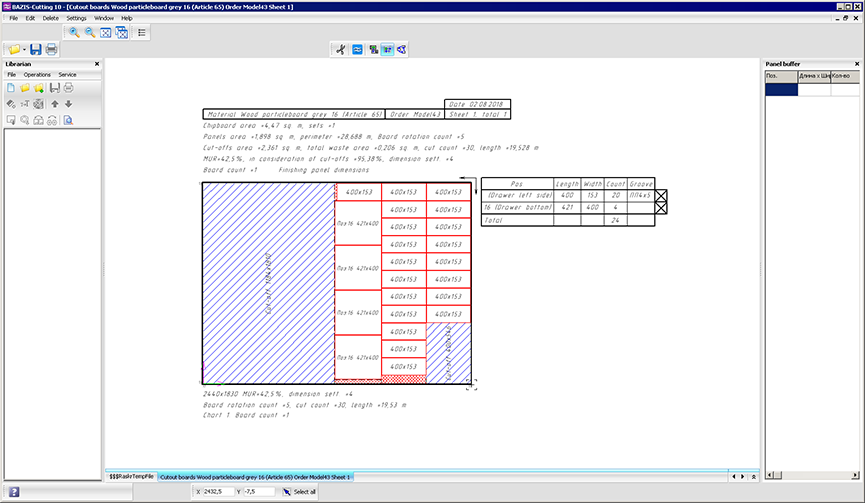 Scripts.
Scripts are effective means of system functions extension. They allow to create parametric models of separate elements and whole products, specific technological algorithms and to add new commands to the system, etc.
User can create scripts via the same means as for product designing. Scripts access way can be different.