BAZIS-CNC
BAZIS-CNC is a software module designed for automatic product data transfer to milling and computer numerical control machines.
This software application saves much time, improves products quality, provides high-quality and fast processing of parts in production.
Module capabilities
Сompatibility with wide range of equipment.
BAZIS-CNC module work results in control programs creation that are present in installed production equipment code. The system includes machines postprocessors of all well-known producers.
Postprocessors are created together with equipment designers and suppliers, thus taking all peculiarities into account.
Learn more >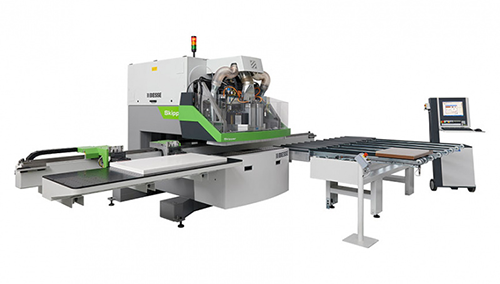 Integration with designing modules.
BAZIS system distinctive feature is full compatibility of its designing modules and BAZIS-CNC module. They are component parts of unified automated system and work with the same mathematical models.
Such integration ensures models correspondence in construction and technological designing stages.
Learn more >
Wide range of technological settings.
BAZIS-CNC is a special module for furniture production. It has lots of technological settings that make it possible to create control programs for panels processing taking sheet material peculiarities into account.
Learn more >
High degree of data preparation automation.
The main feature of BAZIS-CNC module is prior operations automation that are connected with data import from a model and its preproduction for control program creation.
Learn more >
Source data setup variants.
BAZIS-CNC module is a component part of cabinet furniture automated design BAZIS system. Thus it is the most effective way of BAZIS-CNC application.
Source data can be imported from other systems as well.
Learn more >
Clear and simple interface.
BAZIS-CNC module interface has much in common with simple and convenient BAZIS-Woodworker module interface. Thus technologists can create control programs very fast.
Learn more >