BAZIS-Package
BAZIS-Package is a software module designed for furniture elements rational packing that takes their weight and dimensions into account. It allows to arrange tight package fast and precisely.
Module capabilities
Optimal parts arrangement.
Parts and boxes package arrangement is executed according to complex heuristic algorithms that allow to choose the most optimal variant of packing. As a result the program creates tight packages that correspond to weight and dimension restrictions and eliminate parts damage during transportation.
Learn more >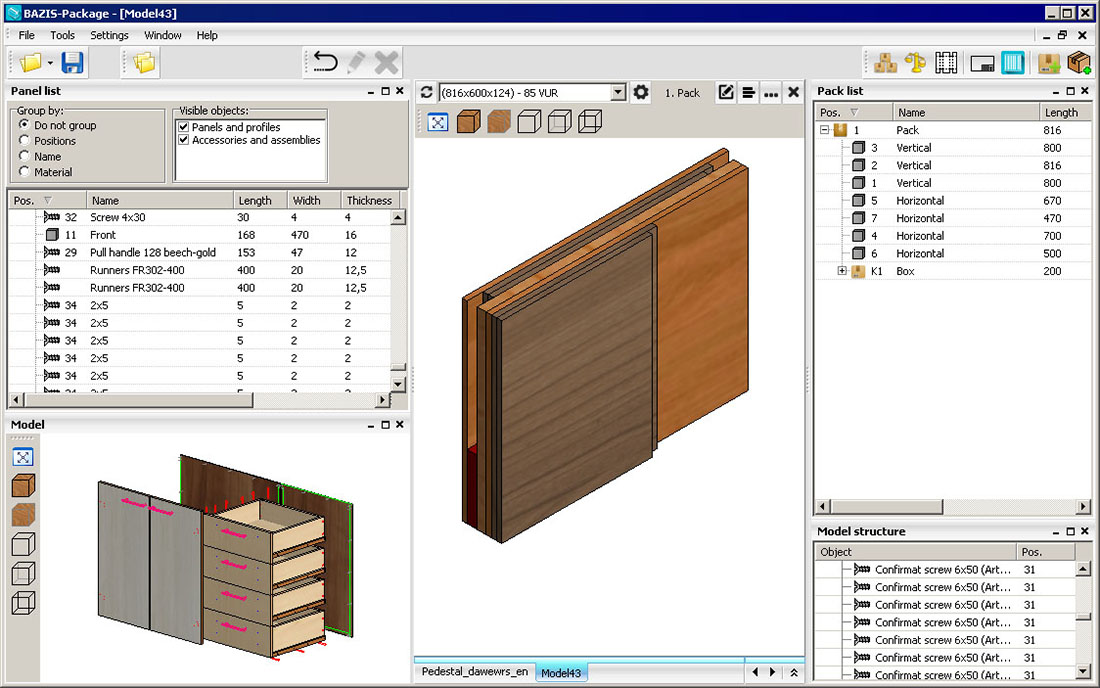 Furniture packing consideration.
Any furniture package consists of many diverse elements: panels of wood particle board and fiberboard, glass elements, accessories, profiles. They should be packed properly in order to exclude parts damages during transportation. BAZIS-Package module allows to solve this problem in the best way.
Learn more >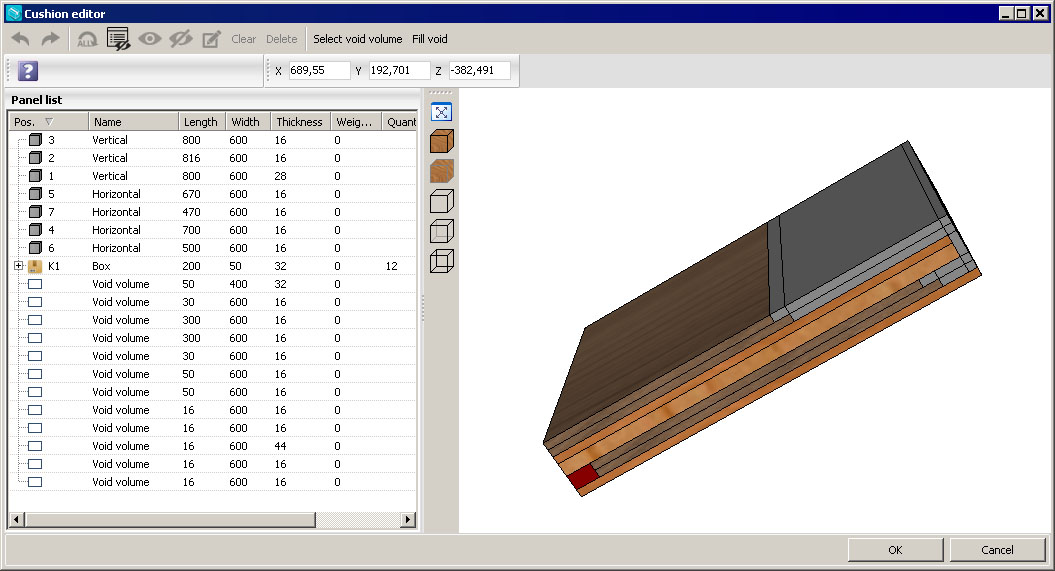 Documents set automatic generation.
Depending on furniture model information BAZIS-Package module allows to create the full document set necessary for packaging department specialists and equipment effective functioning.
Learn more >