BAZIS-Salon
BAZIS-Salon module is used for room interior creation, furniture placement and production orders generation.
The module allows to model fast and precisely any room type: kitchen, living room, anteroom, nursery, bedroom, office, etc. as well as to place furniture and calculate order cost in the client presence. Interior photorealistic image and elements animation (doors, drawers, etc.) allows to choose the most convenient order variant that will meet customer demands and financial possibilities.
Module capabilities
Module can be applied by any enterprise and salon.
BAZIS-Salon module is universe program that can be used by customers, furniture enterprise and salon designers. This is realized by three components of order management stages: electronic furniture catalogues generation, furniture placement in room and order management.
Learn more >
Fast and precise room model design.
BAZIS-Salon module realizes principle of team-work of designer or seller and the customer at furniture placement process. For this purpose the module implements many variants of architectural, designing and interior peculiarities of particular room (niches, bay windows, pipelines, garnish moldings, etc.).
Learn more >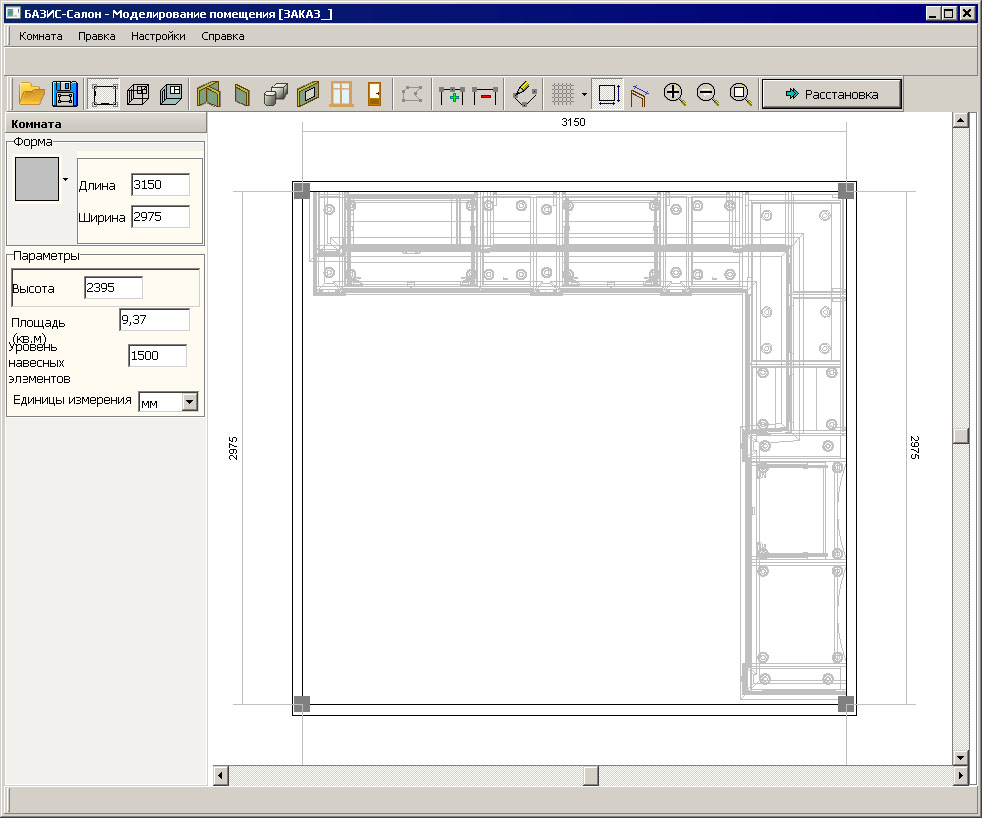 Rich capabilities of furniture choice and placement.
The main task in order making is to win client's interest and hold the customer. For this purpose it is necessary to meet client's wishes concerning model selection, elements arrangement in a room, sizes changing, new panels creation, etc. BAZIS-Salon module has a wide range of tools that allow to create and evaluate different variants of furniture placement in room interior.
Learn more >
Complete correspondence to reality.
Interior creation demands serious approach so that not to regret selected furniture or panels colour. It means that virtual model should precisely reproduce all shades of future model realization. High-quality 3D visualization in BAZIS-Salon can convince any client that selected furniture will perfectly fit the room, flat or office.
Learn more >
Special capabilities for kitchen furniture design.
Kitchen furniture is a special type of cabinet furniture because there is great number of unique kitchen planning designs. Besides kitchen furniture is always heavy used thus it should satisfy stringent sanitary requirements. BAZIS–Salon module allows to create kitchen unit very fast and it will meet all necessary requirements and at the same time it will finely blend with room interior.
Learn more >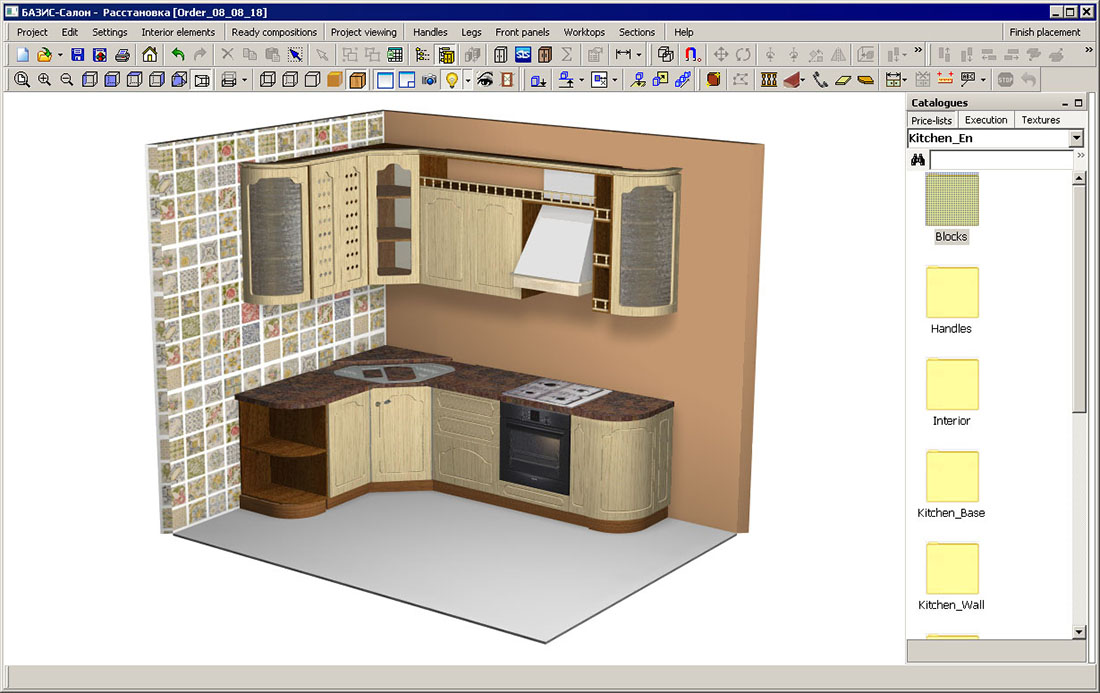 Efficient and accurate order cost calculation.
BAZIS-Salon module makes it possible to equip any room in any style. The task is to make received model correspond to financial possibilities of the client. BAZIS-Salon module allows to recalculate automatically furniture cost if the model has been changed and to enable the customer to correlate his finances with desires. .
Learn more >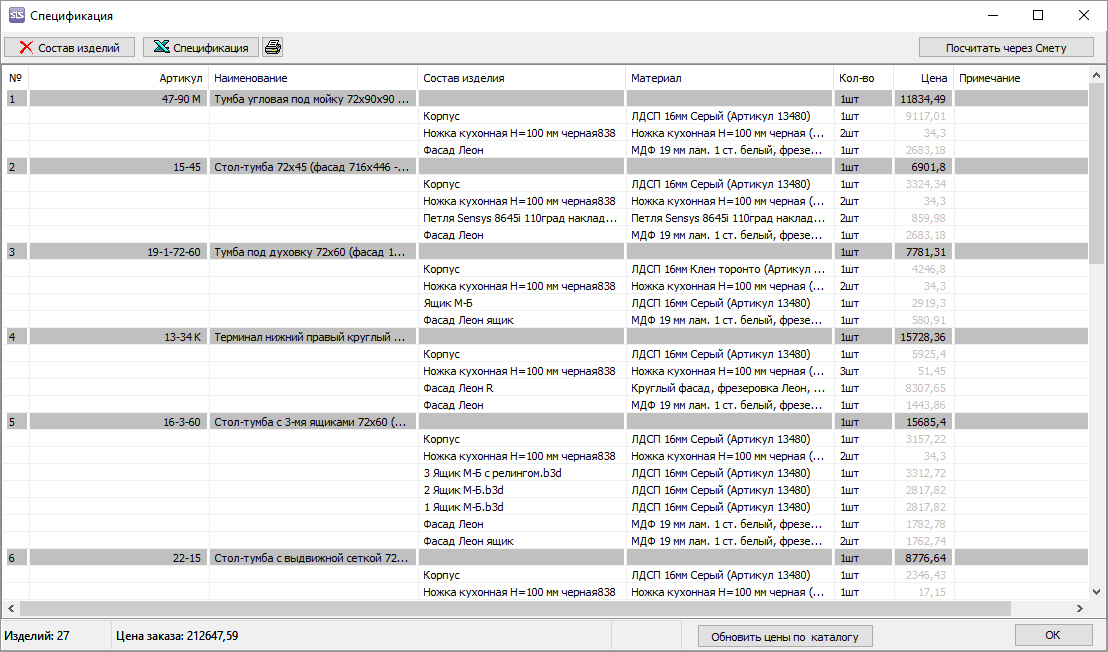 From salon – to production.
The main BAZIS-Salon peculiarity is automated preparation of production tasks for each order for their further transfer to the enterprise.
Learn more >
Order processing control.
Order control program allows to manage order databases, clients and service reference books, information concomitance of all stages of orders support beginning with contract making, ending in product shipment.
Learn more >